A 10th anniversary, one that I hope demonstrates a love of movies, deserves recognition and a celebration. I am proud to have stuck with it, to have reached a place where writing any word on this blog means a respite from an oftentimes difficult world. I have learned many things in ten years including watching movies differently, enjoying the art of film in a new way, and appreciating the artists who made them ever deeper. I am still, however, first and foremost a fan. It has been my pleasure and my honor to publish thoughts most often silly and occasionally profound on these pages. To have you stop by for a look is beyond anything I ever thought possible. Thank you sincerely on the tenth anniversary of Once Upon a Screen.
Several customs are now traditions on this blog including celebrations of anniversaries. A tenth year is exciting, and I always try to begin the festivities by offering traditional gifts, which are tin or aluminum for this occasion symbolizing strength and resilience. Since I am so impressed with myself for having reached this milestone, I am offering both tin and aluminum in the forms of Rin Tin Tin for his resilience, tins of film reels for keeping our precious history together, and the swords in Michael Curtiz's The Adventures of Robin Hood made of Duralumin, a strong, lightweight alloy of aluminum for their strength. Those wielding the swords aren't bad either, I might add.
Before I get to the formal celebration, I believe a tenth anniversary warrants a bit of blogging introspection. I have learned many lessons by keeping this blog alive, not only through hits and misses, and I have had several both, but also from other bloggers who are now in my world thanks to Once Upon a Screen. There are many, but I will give special shouts outs to Paddy of Caftan Woman, a beautiful writer whose passion for movies is contagious. Paddy has been incredibly supportive of Once Upon a Screen and for that I am grateful. Another blogger whose work I greatly admire is Laura of Laura's Miscellaneous Musings. Prolific and knowledgeable, Laura has introduced me to more movies thanks to her blog than anyone else around the blogosphere. To Stephen at Classic Movie Man I offer a sincere thank you for supporting my writing through the years. Much appreciation also goes to Karen, editor of The Dark Pages and blogger at Shadows and Satin for believing I am worthy of her great film noir periodical. To Vienna of Vienna's Classic Hollywood, thank you for your support and the lovely comments through the years. Thank you to the Classic Movie Blog Association for their support and garnishes. This year its membership voted by tribute to Mabel Normand Best Profile of 2021. To my friend and collaborator AnnMarie at Classic Movie Hub, the classic movie cheerleader who has offered me numerous opportunities to interview authors and other notables in our classic film community. Another thank you goes to Jo of The Last Drive-In, a supporter and friend with whom a conversation always turns toward movies. Finally, I'd be remiss not to mention Turner Classic Movies (TCM), the network to whom so many of us owe classic connections. TCM is responsible for visits to this blog because when they air a movie I have blogged about, my viewership increases considerably. And there are more, the many of you from countries around the world who – for some reason – visit this blog. Not only have you done so for ten years running but continue to do so making 2021 a record-setting year in visits.
I mentioned misses. Here are a few…
I could have and should have done a heck of a lot better with this look at Gloria Grahame in The Big Heat. Sometimes my cables get crossed when the subject is deep and scarring.
In this entry I tried to put vivid childhood memories together with one of my favorite musicals and failed at both.
As soon as I published Twos in Hitchcock's Shadow of a Doubt I though I had gone overboard. It was fun to think about, but my obsession got the better of me.
Another case where I cared far more than I delivered is my commentary on Hitchcock's Psycho. I just missed the boat on that one and the movie deserved better. The same goes for my attempt at Wilder's Ace in the Hole.
This accounts for many disappointments on this blog. That is, my terrible knack for choosing post titles. I dedicate little time to do it and it shows. One example is Friends Fail, but Friendship Wins in Manhattan Melodrama. What the hell was I thinking?
A few hits from the olden days…
My first ever blog post from November 23, 2011, where I promised to say absolutely nothing of value and have stayed true to that promise.
Writing about The Godfather Trilogy in early 2012 was a favorite for a novice blogger and it wouldn't be the first time I dedicated a post to those films, which I grew up watching and that are integral to my family viewing experience.
Delving into the Hitchcock filmography for a detailed look at his signature still stands as one of my more ambitious blogging endeavors.
One of my favorite blogging experiences was diving deep into Billy Wilder's Sunset Boulevard, which I consider one of – if not the – greatest pictures ever made.
I liked considering a new way to look at Capra's It Happened One Night back in 2013.
I thoroughly enjoyed arguing on the side of John Ford's How Green was My Valley vs. Orson Welles' Citizen Kane at the 1942 Academy Awards.
I cannot say this post moved anyone but me, but just thinking of trying to dedicate something to Jack Lemmon makes me a bit misty. Because I gave it a heartfelt try, The Magic of Lemmon remains memorable for me.
When time allows, I try to come up with unique or creative ways to post on a classic movie-related topic. When it comes to Cary Grant, who I've blogged about more than anyone else, it become a challenge. So, I think my attempt to write his resume is unique and was a hell of a lot of fun to put together. Here is Cary Grant's resume.
I really enjoy blogging when it clicks for me, when the passion for the subject and my enjoyment of it are high. That's what happened when I tried conveying what Minnelli's Meet Me in St. Louis means to me in this 2013 entry.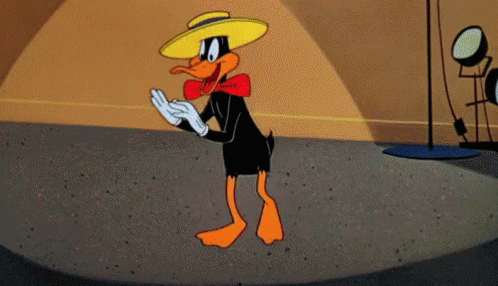 Now, enough about me. Let's celebrate ten in classic fashion.
Ten in idioms
a hundred and ten percent – An effort towards something that is greater than one believes one can do. A movie character that consistently gives 110% is the Little Tramp
five-and-ten – a store that sells goods at low prices – in a time far, far away before Amazon. The first one was created by Woolworths in 1879. 
he wears a $10 hat on a five-cent head -A phrase used to emphasize that someone is wealthy but also stupid.
take 10 – take a short break
better a dollar earned than ten inherited proverb It is better to work for your money than to simply receive it as inheritance. I believe these two guys get that deeply…
Likely, chances are good that. Taken from betting parlance for even odds, five will give you five back, leaving you with ten.
Almost every time…you will enjoy Abbott and Costello math.
OK; all right. Used to indicate affirmation or acknowledgment. The phrase comes from CB radio and has been spoken into walkie talkie for years. Or at least, until cell phones.
ten foot tall and bulletproof
Imposing, unstoppable, and invincible.
Ten this-n-thats
The Ten Plagues of Egypt – They are: water turning to blood, frogs, lice, flies, livestock pestilence, boils, hail, locusts, darkness and the killing of firstborn children. According to religious sources and the Old Testament, God's purpose in sending the ten plagues upon Egypt was to convince Pharaoh to set the Hebrews free and allow them to worship God. Unfortunately, Pharaoh didn't let the Hebrews go free and Egypt suffered extreme devastation because of the 10 plagues. My pick of movies connected to the Ten Plagues of Egypt is Robert Fuest's The Abominable Dr. Phibes (1971) starring Vincent Price as the brilliant title character who uses the Ten Plagues as inspiration to seek revenge on those, he deems responsible for his wife's death. The great Joseph Cotton co-stars.
The Bill of Rights – the first ten amendments to the U.S. Constitution.
On September 25, 1789, the First Congress of the United States proposed 12 amendments to the Constitution. Ten of the proposed 12 amendments were ratified by three-fourths of the state legislatures on December 15, 1791. The ratified Articles (Articles 3–12) constitute the first 10 amendments of the Constitution, or the U.S. Bill of Rights.
Freedom of the Press is the right that has the greatest movies dedicated to it. Or at least they are my favorites. You can't beat a good newspaper movie.
Ten Lords a Leaping – there are factions that believe that the 12 Days of Christmas song represents coded rules of Christianity. Others believe each "day" of the song comes from the culture is 1870 England when and where the song was written. If the latter is true, then 10 Lords-a-Leaping" means 10 guys leaping while dancing. Apparently leaping was a popular dance step back in the day. I have my own interpretation and here it is…
10 Commandments – the set of laws God issued to Moses on Mount Sinai. Or that Mel Brooks issued to himself in History of the World, Part 1 (1981).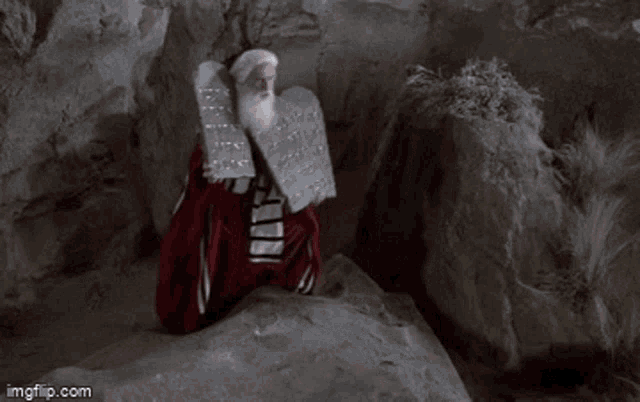 I came close to dedicating an entire section here to the telephone. After all, there are ten telephone numbers including area codes in every single number you call and although that wasn't always the case, classic movies scenes with telephones are among my favorites. There is an innate drama and a touch of suspense to old rotary phones especially. The numbers take time to turn on the dial and if the situation calls for urgency, it can seem like eons before a call goes through. That is just one of the reasons. Telephones and telephone booths make for terrific props and scene locations and there are numerous examples in some of our favorite movie scenes. The problem is that I began to consider them all and realized I could be here till next year and still not include every scene I enjoy. Still, I give the ole telephone number a shout out.
Tens proved a bigger challenge than lesser numbers, but I hope you enjoyed the entry. Before I end, I'd like to begin. I started blogging because I admired others who blogged and because I realized that even though I had watched classic movies since I arrived in the U.S. at the age of five, I knew relatively little about them and that remains mostly true. Classic movies are gifts that keep on giving. Their history is deep and there are always actors and filmmakers to discover. That's not to mention the ones I visit with often who move me immeasurably. I never thought I would be good at this or that I would enjoy it as much as I do. I still doubt I write anything worth reading, but I do have fun sharing my thoughts. And I certainly hope I have shown in a small way these ten years how much these movies and the players mean to me. I thank you once again for visiting Once Upon a Screen, my comfort zone and where I always have a friendly ear for the classic. Here's to ten more, lots more movies, and a little laughter.
Stay safe and stay classic.
Aurora